Viddyoze 3.0 Review
The goal of this Viddyoze 3.0 review is to introduce the software features and provide examples of some real animated video clips created in the Viddyoze dashboard. We'll also see a step-by-step Viddyoze demo along with pricing and upsells. Scroll down to see Viddyoze pricing and features. Here's our take on Viddyoze 3.0.
What is Viddyoze 3.0?
Viddyoze 3.0 is an innovative, cloud-based video software platform that lets you create studio-grade 3D animations using your logos, images, titles or text.
Viddyoze can help you standout in your niche with high-end, intros, animated logos, stings, call-to-actions and more.
Because it is in the cloud, Viddyoze will work with both PC and Mac. All you need is an internet connection and you'll be ready to access the Viddyoze platform.
No software to install
No experience of special skills required
The Viddyoze software suite was developed by Jamie Garside, David Chamberlain, and Joey Xoto and hit the market in 2015. While it's been around for a number of years, with it's constant upgrades and improvements, Viddyoze has stayed in the forefront as a popular tool for YouTubers, bloggers and anyone looking to create professional style animations for their applications.

---
How Does Viddyoze Work?
Basically, the Viddyoze software allows you to upload your media to their site. They automate it after you've chosen a template from their library and have customized it with your content in your dashboard. With about 200 templates to work with, you're sure to find one that is right for you.
After you've chosen and customized your template, Viddyoze will render it for you in the cloud. When it's done, you simply download it in the form of an .mp4 file to your computer. Rendering time typically takes 3 to 5 minutes.
If you've joined the Viddyoze Template Club (for an additional monthly fee), you also have the option to download your creations as a .gif. I've broken down the pricing options a few paragraphs below.
---
---
What can you create with Viddyoze?
Animated Logos
Stingers
Lower Thirds
Transitions
Live Action Videos
Overlays / Filters
CTA's (Call to Action) For Social Media

Facebook
YouTube
Instagram
Twitter
Etc…
👉👉👉See Several More Viddyoze Examples Here👈👈👈
---
Viddyoze Review: Sample Animations
---
Viddyoze Review: Viddyoze is extremely simple to use. You don't have to have any particular skillset other than being able to access and upload the files you wish to automate.
Viddyoze claims that you can create animations in as few as 3 clicks. Here's are the basic steps:
Log onto your Viddyoze account.
You peruse the 200+ templates that are available for the standard user.
After you've chosen your template, you personalize it (edit it by:)

Uploading you logo or pictures (if applicable)
Edit any text or titles you might be adding
Customize colors (if applicable)

Download your completed .mp4 file after Viddyoze has rendered it.
You're more likely to spend more time choosing your template than the actual editing process. After you've chosen a template it does just takes a few minutes to prepare your content for rendering.
---
HERE IS A VIDEO THAT WALKS YOU THROUGH THESE STEPS.
---
Viddyoze Rendering Time Varies
I have found that the time it takes for a video to render varies greatly. Sometimes it takes 3 minutes or so for my video to render while other times it can take up to 10 minutes.
This is probably based on how many users are rending videos at the same time on the server. But even a 10 minute render is not bad. I usually use the time to take a break if the process is taking more than a few minutes.
---
Viddyoze 3.0 Pricing
Viddyoze has 3 Tier pricing:
Personal License $77-$97 Lifetime License*

30 Renders a Month
Unlimited Usage Rights on Personal Videos
30 Day Money Back Guarantee

Commercial License $97-$127 Lifetime License*

Unlimited Renders
Unlimited Usage Rights on Personal Videos
Unlimited Usage Rights on Clients Videos
You Can Create Animations For Resale
Bonus Software
30 Day Money Back Guarantee

Viddyoze Agency $297/month

Full Service Business Platform
Complete Training to Build a Profitable Viddyoze Business
Thousands of Templates
Multi-User Licenses
Much, much more.
Viddyoze Template Club
For an extra $37.00 a month you can join the Viddyoze Template Club and gain access to over 1,200 additional templates.
Viddyoze Template Club Samples
The variation in the pricing can come from specials that Viddyoze runs periodically .LEARN MORE
---
Viddyoze Personal License
In our Viddyoze 3.0 review we suggest paying the extra $30 to upgrade to Viddyoze Commercial. You get unlimited renders with the commercial version and the license to resell them.
However, you might consider choosing the personal license if you don't plan on producing more than a few videos a month. While it allows for 30 renders a month, I have found that I like to create a few styles for my videos and sometime will marry two or more animations to create one intro. 30 renders can be used up pretty quickly if you want to play around with the software as much as I do.
---
Viddyoze Commercial License
For me, the commercial license really was a no-brainer. For the extra $30.00 one-time fee I am able to create unlimited renders and sell my renders to clients.
Okay. This Part Can be HUGE!
You can use Viddyoze to create a business for yourself!
For such a small investment you can create an online business with Viddyoze commercial license. You can offer your animation skills of places such as:
The bonus material when you purchase Viddyoze Commercial teaches you how to make an online income with the platform. Like I said…this is HUGE! Where else can you get a platform to start a business for $127.00?
I was lucky to get Viddyoze Commercial for $97.00. If you click HERE, you'll be able to get it at my discounted rate while it lasts.
---
Reasons to Consider Whether You Should Buy Viddyoze or Another Program Like it
While I can only speak for myself and why I choose to purchase Viddyoze 3.0 was based on several things.
Making my YouTube channels look more professional
Not having to pay a freelancer for animations that I could now easily create myself
Being able to create an automation in minutes and tweak them until I get them just right
Having the ability to upgrade and get access to more templates should I choose to
The price was just too good to pass up
Besides the reason I've listed above, I can add that I've also had a lot of fun making customized animations for my family and friends for special occasions (birthdays, anniversaries, etc…). They are really impressed when I post a collage online made specifically for them. It's been a fun way to stretch my creative muscle.
But on a more serious note, video is a wave that keeps growing and growing and has becoming more and more the primary means of commerce.
Having a polished online presence will be crucial to be competitive in the ever expanding world of social media, e-commerce, and online marketing.
---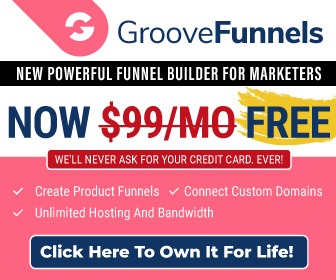 My Viddyoze 3.0 Review: Final Take
I would recommend Viddyoze all day long. I am super happy with my purchase, but see a bit of room for improvement.
Improve Rendering Speed (9 second videos should not take 3+ minutes to render in my humble opinion)
Allow Audio Customization
Platform seems to slow down when I've clicked through a few templates and sometimes you can't preview(hear) the audio before you render at all
These complaints however, are minor. Overall I think you get a lot of bang for your buck with Viddyoze. I foresee that it will continue to grow and improve over time. If you're on the fence, I say, just get it. They have a 30 day money back guarantee so if it does not suit your needs, you can get a full refund.
Ease of Use: A
Value for Cost: A++
Template Variety:

Personal & Commercial License: B (200+ Templates)
Template Club Membership: A (1,400+ Templates)

Render Speed: B-
Be sure to check out my review of Speechelo – Amazing New TTS Software here.